Everything you need for the exam… and nothing else
A series of SAM Learning Activities to support teaching of the largest Science Exam Specification: AQA Combined Science - Trilogy.
Over 200 activities are available for each of the three Sciences:
Foundation and Higher

- in detail across all topics - matched precisely to the specification.

Summary

- for the end of each topic.

Focus

- topic-based questions that come up a lot in exams.

Intensive

- questions that come up often, at an exam paper level.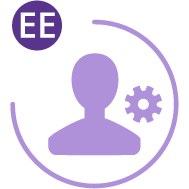 These activities can be used in a range of ways:
Homeworks - to review prior learning or to consolidate new ideas.

Revision - to prepare for tests or examinations.

Diagnostics - to find the gaps in learning (with QLA) and support planning of teaching.
You can find these activities either by:
Selecting your science and AQA as the exam board, then filtering to the Exam Essentials activity type:

Or:
Looking for Exam Essentials in the Catch-up, Science menus:
Why not try:
Setting the topic-based activities to your class to consolidate learning at the end of each lesson or at the start of teaching the topic to test prior knowledge

Use the 'Intensive' and 'Focus' collections in the run-up to November GCSEs or ahead of mock exams. Students can also use these to self-assess and identify knowledge gaps

Re-set the Summary activities for each topic on a regular basis as a revision tool or to monitor progress
For more guidance on how to use these activities as part of your school's Review and Assessment cycle or to close the gap, book a session with our School Success Team.