To manually add learners, you will need to be logged in with your admin or teacher account.
Click 'Learners' off the top navigation bar
You should be automatically brought to the 'Manage Learners' tab. If not, click 'Manage Learners.'
Next, click 'All Learner'
The learner registration wizard will open.  Fill in all fields and check the Privacy Policy box. Then click 'Next.'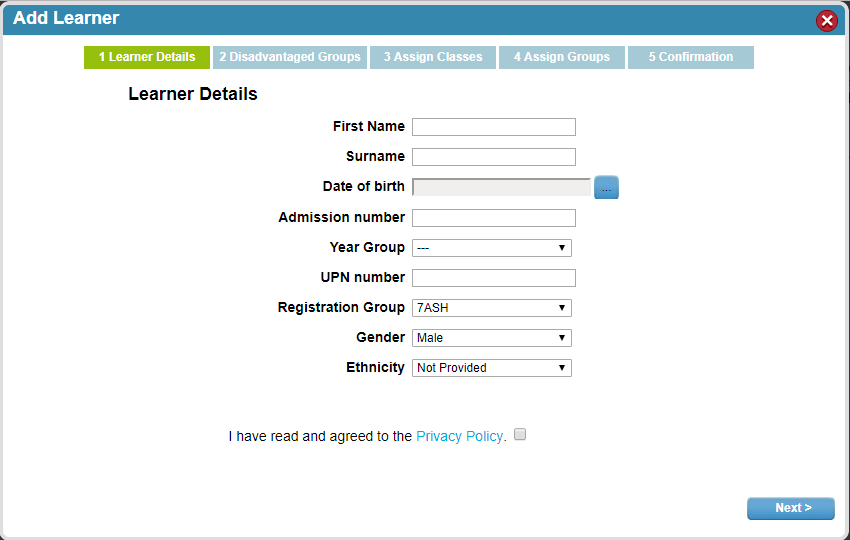 *Important*
The Admission Number and UPN number, must be filled in correctly otherwise the student may lose their data in the future.
Move through each of the steps of the learner wizard by selecting options or filling in required fields on each screen, pressing 'Next' to move through each of the steps. 
Click 'Finish' and you will be taken to the confirmation page, which provides the new learner's details and their assigned user ID. The learner's user ID is also their default password.