1. To run the SAM Learning Export report, select Reports.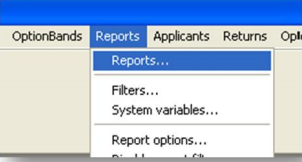 2. Select the SAM Learning Export Report from the file list and click on Generate.
3. In the Scope of Report window choose the required filter.
4. Make sure you generate the report for all year groups.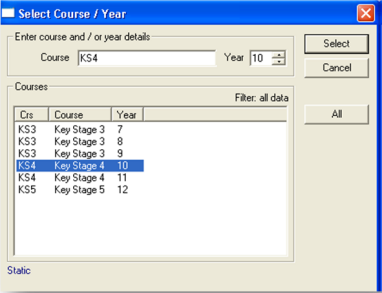 5. Click on OK in the Sorting and Page Breaks window as displayed below.
6. While the system is preparing the data for the report, the loading screen below will be shown.
7. The report preview will be displayed.
8. When the list report appears, right click and go to Exporting | Settings.
9. Ensure that the settings match those shown below.
10. Click on OK.
11. Then right click on the list view and go to Exporting | Export.
12. Type in the path and name of the text file that you are creating in the text box.
13. Click on Export.

14. Open Microsoft Excel.
15. Click on File | Open.
16. Select All Files(*.*) from the Files of type combo box.
17. Go to the folder where you saved your text file, select it and click on Open.
18. Click on Next.
19. Deselect the Tab checkbox.
20. Select the Comma checkbox.
21. Click on Next.
22. Click on Finish and you should be able to see a screen similar to the one below.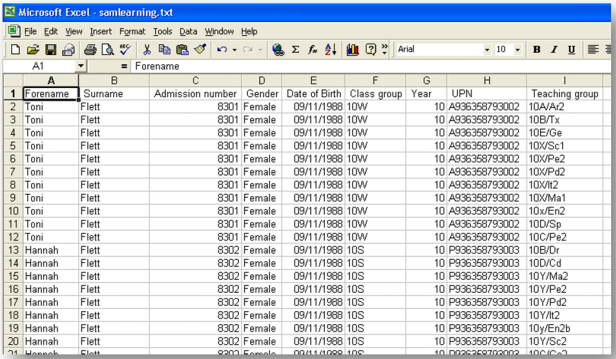 23. The file can now be sent to SAM Learning using our secure online service.  Details can be found in the Help section of the website.