Earn More Points By:
Doing more activities, and doing them well! Learners earn the most number of points when answering questions correctly on the first attempt.

Take care when completing activities - work at your own pace, take notes while completing an activity, use notes you've taken on a second or third attempt of the activity.

Avoid doing the same activity too many times - after the third attempt a learner will no longer be able to earn points on the activity.

Accepting and completing challenges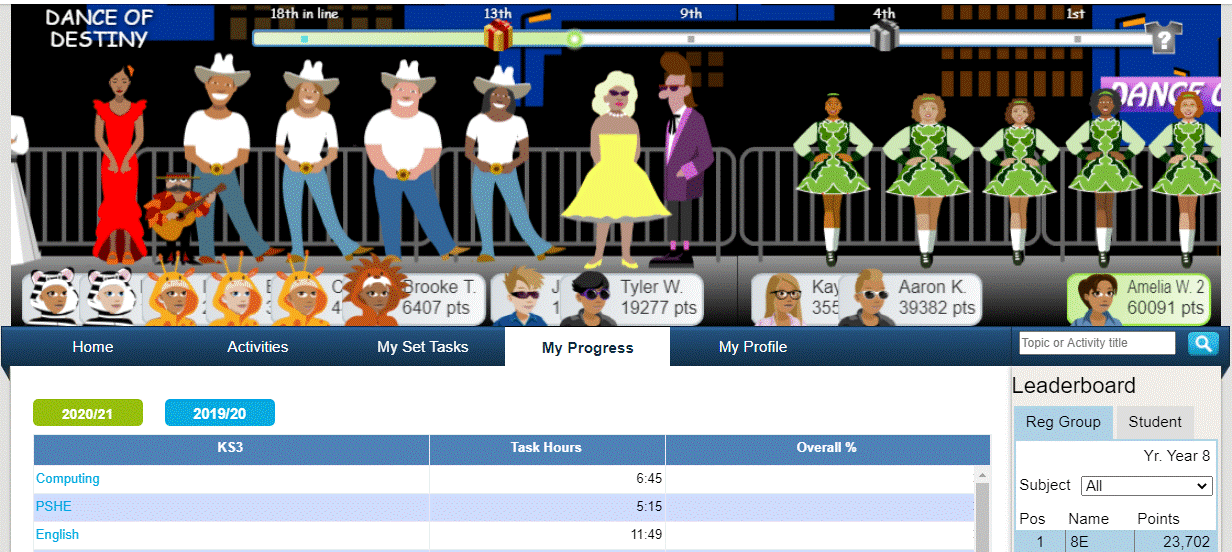 The points you get for completing an activity depend upon:

It's type and size - e.g. how many pages of questions and what question styles.
Bonus Points:
Whether it was set for you as a Teacher Task - and whether you did it on time.
How well you did on it.