If you are Year 9 or below, you will see SAMWorld at the top of your screen:
Equip your avatar and travel through different SAMWorlds as you earn points.
See how you are doing compared to your buddies - and challenge them to activities.
If you are Year 10 or above, you will see SAMLearner: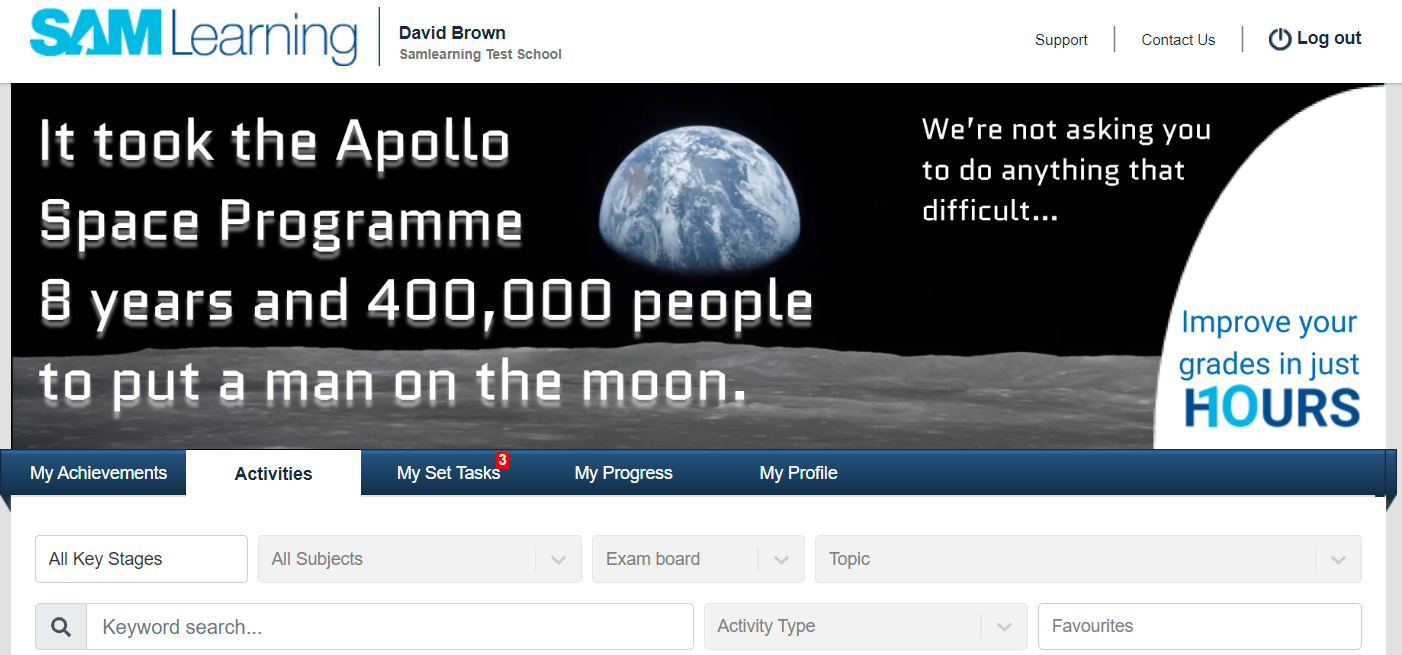 Advice about revision.
Motivational quotes.
(BTW - Please send us your ideas for SAMLearner images - 1803x480 pixels; if we use your idea, we'll send you an Amazon voucher!)
Whatever year you are in, you can switch between them on your Profile Tab:
Your points and equipment will be saved if you switch out of SAMWorld and then back.