The 'A' in 'SAM Learning' stands for Assessment - for reviewing or testing knowledge.
However, some teachers do like to 'teach' some content by interspersing our question pages with information pages. We'll look at an example of how to do this here.
(There are many models for a good lesson; I'll just use the basic 'three-parter'.)
Starter - to introduce new ideas or link to previous work
Information Screen - Write a brief introductory text for the lesson.
You can embellish this with an image (including animation), video, sound clip or website to view.
Question Screen - To check the learners are up to speed on what this lesson is about.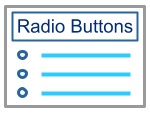 Main - to work through the ideas to be learnt in this lesson
Information Screen - Give information or describe a context. Again, use a media element to enrich and engage.
Question Screen - Ask something to make the learners engage actively with the content you have just provided. (Or to apply it in a different context.)
...repeat this two or three times to cover your main objectives.
Learners can be encouraged to go back to review their work so far before attempting the final part.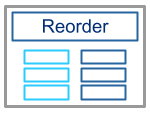 Ending - to consolidate and assess progress made
Information Screen - Summarise the key ideas from the lesson. Use a simple graphic to support this.
Question Screens - Ask about three questions requiring learners to demonstrate their learning.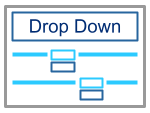 ...and, once you have set this work to a class or group, you can use the QLA report to find any gaps in their learning to address, next time.
Alternatively...
You can watch this video about how to use SAM Learning as a part of normal lessons: