SAM Learning has always been a great revision resource for years 6 to 11.
(Download this pdf and share it with Learners and Parents)
The simple approach
In the first place, start by making sure your learners know that they can log in with us and revise ANY subject.
We've got support resources online to help you to communicate this. For example, this information is available to complete with your school details - and then print or email out:
Setting a revision programme
SAM Learning is a Teacher Tool… you can set tasks containing different activity types…
...and then use your learners' scores to set your revision priorities.
The REVISE family of activities has closed questions - great for knowledge review: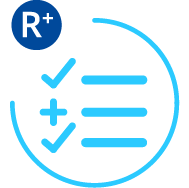 Tests and Exam Papers include open questions - allowing learners to engage with the mark schemes as they self-assess
Gaps Analysis and Targeted Intervention
Revision at its most sophisticated involves setting a few carefully chosen activities to find and fill gaps.
Use Question Level Analysis to see which learners succeed or fail on which questions:
...which provides a really sharp focus to your school revision lessons
And the cherry on the cake is that you can even create sub-groups of a class to target specific follow-up tasks to… so that each learner is revising exactly what they need to:
And remember... this isn't just about saving you time in preparation, marking and analysis…
… the FFT and EEF have shown that learners show strong progress gains after only a few hours of work on SAM Learning: