Task hours are accumulated every time a learner completes an activity. The amount of task hours received depends on the activity completed. Typical sizes are:
Revise / Revise + / Revise Editable: 5 - 15 minutes

Test Question Activities: 5m - 1hr (majority are 10 minutes)

Exam Paper Activities:

10m - 2hrs (majority are 1 hour)

Share / Activity Builder Activities : 15 minutes

Improve Activities:

3 - 15 minutes

Real World Activities: 20 minutes
Learners can view and self-monitor their task hours.
To view/monitor tasks hours, a learner will need to sign into SAM Learning using their unique student login details.
Once logged in, click on My Progress at the top of the screen.
Total task hours for each GCSE and/or Key Stage subject will be displayed along with an overall percentage.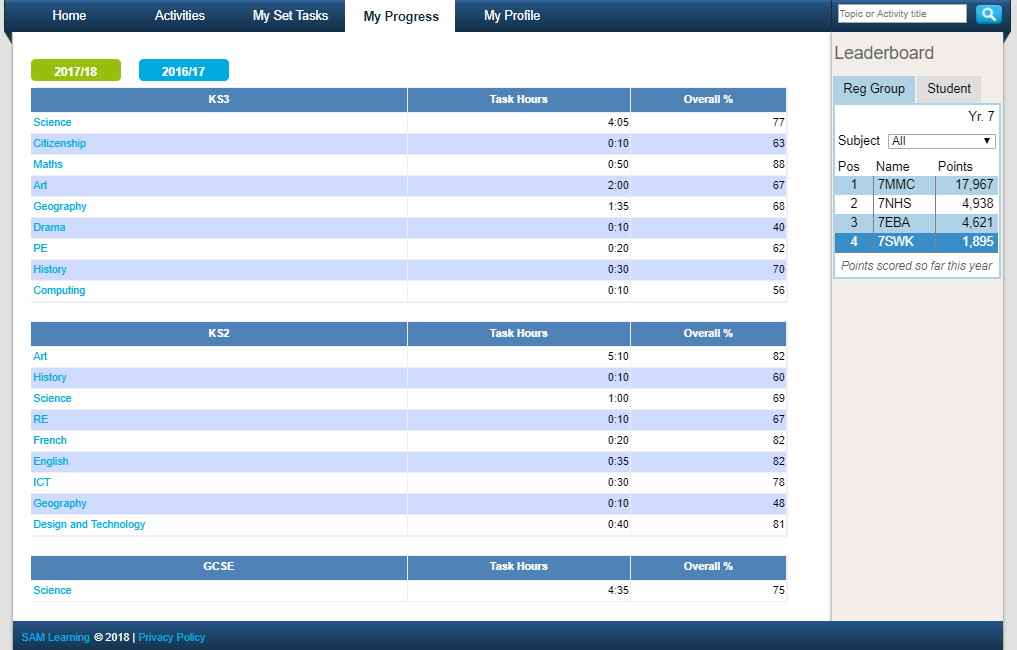 For a detailed progress report, click on a subject link.