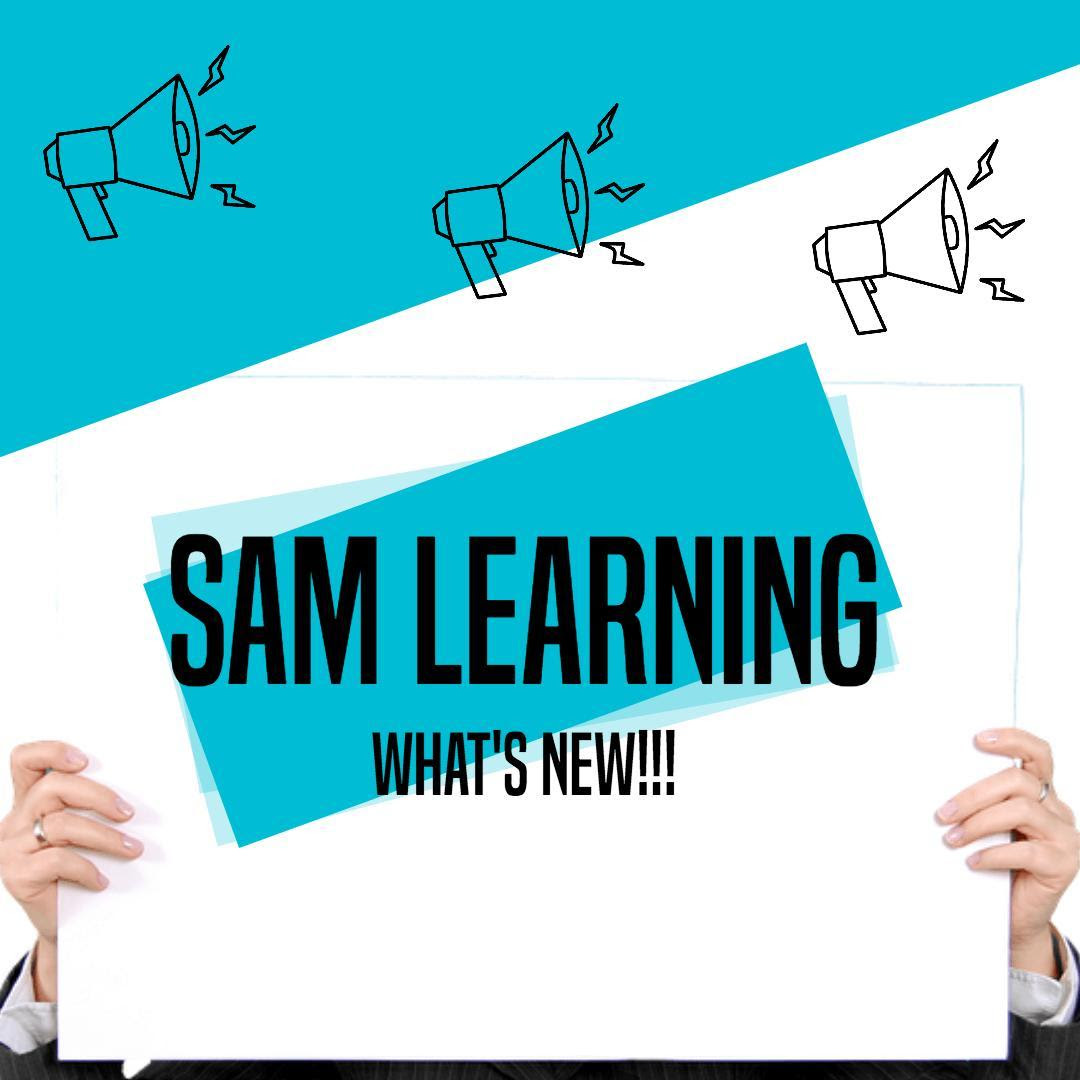 NEW CONTENT AND ACTIVITIES
At the beginning of the 2017/18 academic year, we launched new activities and updated menus across the curriculum. Each month our content team publishes new activities and is busy developing content for the following month.
SAM Learning has published the following activities over the past month: 
50 Share+ activities in Science, Religious Studies, Geography, Music and History
Our first 5 exclusive higher- and lower-ability exam papers, available to TI customers only
1 revision-style activity in English Literature
2 exam papers in GCSE Geography
SHARE NEWS
5,000 teacher-created 

activities

 have been published in Share since the launch
218 teachers across 86 schools have published 5 or more activities and been rewarded with Amazon vouchers
If you would like to know more about our publishing roadmap and what's coming soon, please get in touch via email and we will be happy to give you updates specific to your school or subject.
Lists of our existing content can be downloaded from the 'download' section on the top right-hand corner after logging in to your teacher account on SAM Learning. This gives visibility of all the activities you and your students can access, including exam board alignments. Our content is curriculum aligned and we cover all examination boards. 
THE ACHIEVEMENT CHALLENGE
We are proud to introduce our newest service 'The Achievement Challenge'. The Achievement Challenge Framework has been designed to ensure that students and teachers engage fully with SAM Learning and achieve real progress. The Achievement Challenge works in conjunction with your school's SAM Learning Targeted Intervention package and includes:
A set of physical certificates and pin badges to use as rewards
Getting Started guide to running competitions, including challenges within and across year groups
Guidance on setting reward targets and ideas for prizes
How-to Guide providing step-by-step instructions on how to monitor the competitions
Initial training session for the Achievement Leader and support via regular check-ins
Access to all KS2, KS3 and KS4 content for selected year groups
Unique unlockable outits for customisable avatars
If your school has the Achievement Challenge as part of its SAM Learning package, Sameera Deen will be in contact over the coming weeks to get you started in the new term.
If you are interested in finding out more about the Achievement Challenge, please contact Director of Customer Experience Stephanie King to discuss implementation. 
Stephanie King
Director of Customer Experience
02070250616
CELEBRATING TARGETED INTERVENTION CERTIFIED SCHOOLS
SAM Learning launched its Targeted Intervention Framework in September 2016. Over 200 schools have participated: setting intervention groups, assigning automatically marked activities, and using our powerful reporting tools to track and monitor progress over time.
At the end of the 15 week programme, successful leaders and experts within the school achieve certification. We are extremely pleased to announce that the following schools have completed the Framework this academic year:
First Universal Enterprises Limited (FUEL)​
Marden High School
For schools achieving certification, Managing Director Matt Stringer will host a certification ceremony at the school, personally congratulating each leader and expert for their achievement.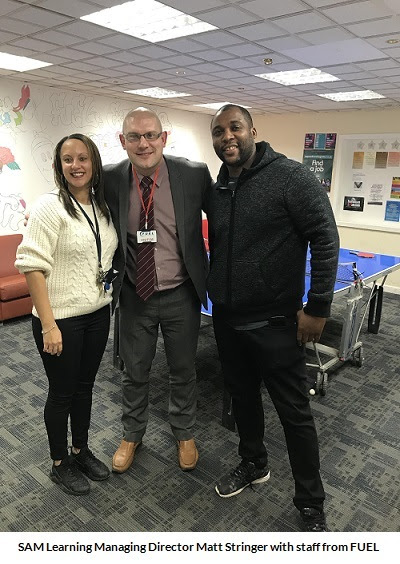 Launching in March 2018, SAM Learning's online webinar series will be taking place on fixed days each and every month. Each webinar will be a unique guide on how to use SAM Learning effectively, efficiently and ensuring you get the most from your investment with us.
The webinars will be hosted via Join.Me which is a screen share software and will be available free to all current SAM users. Our friendly support team will be in touch with details of how to register over the next few days.
All webinars will be conducted by specialists within SAM Learning.
Sessions last up to 1 hour, depending on the topic, including time for questions at the end of the session.
Target Intervention Expert Training webinars have already launched and will be taking place on the 1st and 3rd Tuesday of each and every month at 15:30 and 16:45.
The following webinars will be launched from 26 March 2018:
SAM Learning Activities

SAM Learning Reports

SAM Learning Share, Activity Builder and teacher rewards

How to use SAM Learning for Catch-up Literacy and Numeracy, Progress 8 and Disadvantaged Students

SAM Learning Admin Training

What is SAM Learning Support?

What is the MirandaNet Fellowship?

SAM Learning Achievement Challenge

Adding and Editing Learners
You will receive a sign-up form from the Customer Support Team with the available dates for each session. Please ensure you return this so we can register your participation.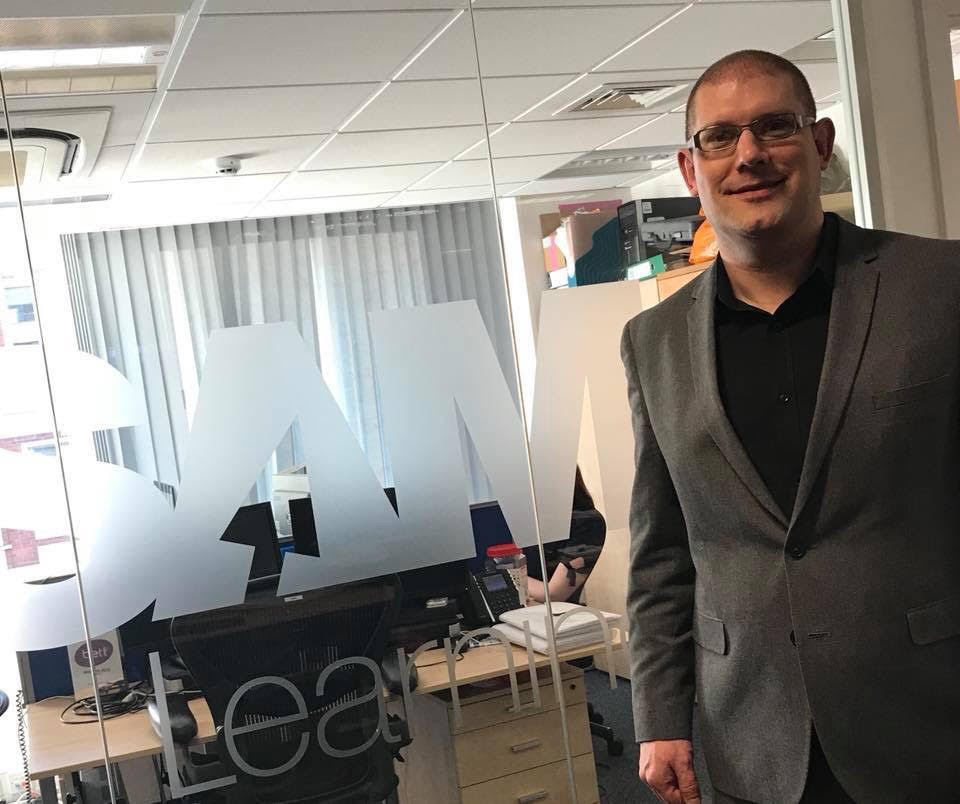 Managing Director Matt Stringer is currently completing an exciting roadshow where he is visiting all SAM Learning subscribers in the UK to introduce himself and thank them personally for their continued support and custom. During his visit, Matt will provide you with exclusive SAM Learning gifts for both your staff and your students, as well as talking you through how SAM Learning can add optimum value to your school, aligning it with your school development plan and internal strategies. That way you are guaranteed to get the most value from our product and services. Matt will 100% ensure that SAM Learning is a huge asset in your school.
If you feel that SAM Learning is not adding optimum value to your school for any reason then Matt will rectify this immediately for you. No matter what your doubts are with SAM Learning, no matter how big or small, this will be resolved. Matt has visited over 50 secondary schools so far since January 1st 2018 and is delighted with the feedback received to date and most importantly with the impact SAM Learning is clearly having in schools.
If you would like to meet Matt at your school or over the telephone, please call 0207 025 0621.
Thank you for reading. More news and updates to be sent to you every two weeks!