Learners can view and self-monitor their progress for each subject, including task hours, number of activities completed, and details regarding activity attempts, scores, and mastery.
To view/monitor these details, sign into your SAM Learning learner account using your unique login details (centre ID, user ID, and password).
Once logged in, click on My Progress in the middle of the screen.
Total task hours for each GCSE and/or Key Stage subject will be displayed along with an overall percentage (for activities completed in that subject).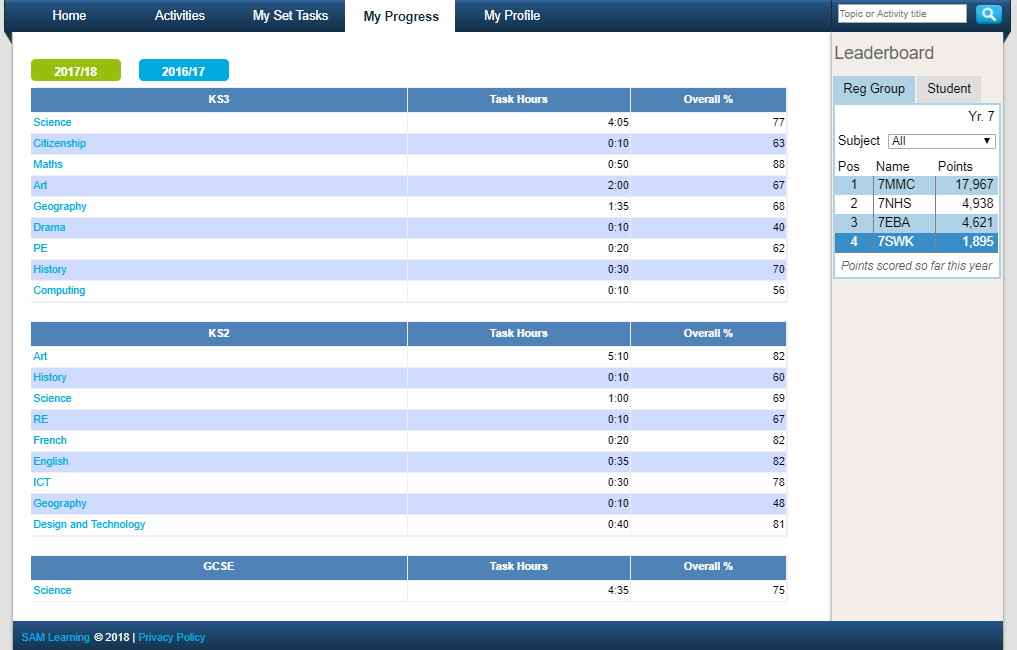 For a detailed progress report, click on a subject link.